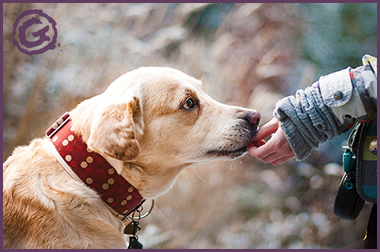 The word 'pet' barely scratches the surface when it comes to describing the capacity they fill in the lives of people and their families. They become an actual member of any family to which they belong. Their passing is felt as deeply as the death of any other loved one. For this reason, I believe it is important for every individual connected with the life of an animal to celebrate their passing in a way that is respectful and appropriate to the pet's personality.
Pets have such a keen sense about them—the intuition of some animals is beyond anything I have witnessed in humans. If a person or another pet is sick or injured, animals have a way of knowing. The simple gesture of resting their head on the knee of someone grieving is sometimes all it takes to lift that person's spirits.
However, when an animal is placed into a position where their quality of life is compromised, it is important to show them the same care, respect, and love. If you have lost a pet recently, organizing a memorial service with your friends and family is not only a great way to remember your furry friend, it is also a healthy way to deal with your grief.
There Are Many Ways to Say Goodbye
Just as when a person dies, funerals and memorial services will be specific to every individual or family. They can be as modest or elaborate as you choose, and oftentimes involve cremation or burial. Some individuals prefer to have a religious figure present to bless the animal's remains, while others are content with remembering the good times they had with their animal in a family-only setting. A eulogy can be important, but consider making it as humorous as it is moving.
To ensure the memorial service is poignant and special, I recommend outsourcing ideas to friends and family members. Spend an evening over dinner taking a walk down memory lane, and talk about all of the funny and touching memories people have of your pet.
Next, decide on a date for the memorial service. Social media sites like Facebook and Twitter are great platforms to get the word out to friends and family members. Event pages on Facebook can act as a forum for people to post ideas for the service. Pinterest.com also has a plethora of ideas for pet memorial services and general event planning.
Personalizing a Pet Memorial
Family and friends should spend time a few days prior to the event collecting photographs and memorabilia. These can be assembled in a central location in the home, perhaps one that had significance to the pet. Photographs have the power to freeze moments in time. Even when a pet or a person passes, their spirit lives on through the images. Other items that can be included can be favorite toys and other treasured keepsakes. Put together a virtual slideshow with some of the images and video clips collected that can be played throughout the service.
Like pets, people love to eat. A pet memorial service or wake is a great time to share delicious comfort food with friends and family. I suggest serving food items that are symbolic of your loved one's personality. If you're consoling a loved one who has lost a pet, providing them with food or cooking them a healthy meal can be of great comfort as well.
While there are many aspects of saying goodbye to a pet that can appear to add stress or anxiety, it is always essential to focus on the joy you shared with the animal. The most important thing to remember is that a memorial service should be a celebration of the pet's life, and that it will create a memorable experience that will live on for years to come.