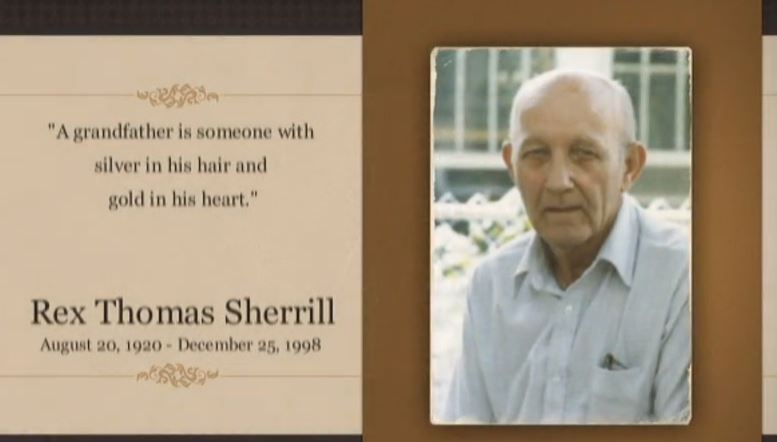 Sample | Multi-Platform Video Memorials
If you are not offering video memorials to your families, your competitors are.
If a photo is worth a thousand words, a video must be priceless. Gemini Graphics is proud to offer video memorials for your families to your funeral home. Share the memories of their loved one with future generations. A priceless tribute to a life well lived.
Every Video Memorial is provided in two formats, one for release to the family on DVD, the other in online format to be attached to the Online Obituary. Family members who could not attend the funeral can view the video online. We offer an extensive music library, a theme library for closing screens and a free, easy-to-use image scan/zip/upload program. Online previews are delivered same-day and DVD copies can be created in-house by Funeral Home Staff.
What is Included with EVERY Video Memorial
Customer Service

We are here 24/7/365 to create videos whenever you need them. Our turnaround time is generally 4 hours, but most are back to you in 2 hours and if there is the need for a rush, we always work to accommodate it. We pride ourselves on taking last minute stress about videos off the funeral home staff so they can focus on the families they are serving.
Need help with something video related, we are always just a phone call away with any type of support, hardware, software, Internet connection, etc.
We check every order that comes in to make sure all details are accurate. We read every related obituary to make sure details are correct. If a redo does need to happen it is done at no additional charge.

Professional photo re-touching

Your staff does not need to edit the photos at all. Send them to us in any condition and any format and we will make them work. Our staff consists of trained graphic designers who specialize in photo re-touching. Need a person removed from a photo? We can do that.

Addition of video clips from cell phones, video cameras, etc (additional fee)

Our team can add video clips from any source as long as you can get them to us. Email or Dropbox us a file from a cell phone or video camera and we can add it.
Our staff also includes sound editors who can make sure the sound provided in your video clip is added to the video smoothly and tastefully.

Custom video creation (completely branded to your funeral home)

Our video production team takes the time on each photo to make sure the deceased is the main focus, not just random family members or friends (as is the case with most automated video creation software).
Photos are timed to make sure that each one is seen long enough so that no one is passed over. Automated video creators set the video to match chosen music without any regard to the time that should be spent on different photos such as large group shots.

Largest selection of themes and music

Choose from over 250+ themes or request a theme specifically for the deceased (like "he enjoyed eating chocolate chip cookies and coin collecting"). Every theme we create is produced with licensed images so that you never have to worry about copyright infringement. We take copyright issues very seriously and work to protect your funeral home against issues. We are hearing of more and more cases where legal action is being pursued against funeral homes.
Our music library currently offers 500+ music selections and they are all licensed to be used in our videos. Our collection also includes 3 different, exclusive music licenses.
New music and themes are added every 6 months.

Now offering a new collection of openings NEW 2014

On top of our 130+ openings already offered and custom ones created on request we offer video clip openings (patriotic, beaches, sunsets, landscapes, and many more) and Family Tribute openings. The Sample Video above uses the Family Tribute opening and the flag video (one of our new video clip openings) is incorporated as a theme image.

Viewable on ALL computers and devices

Our videos are cross platform compliant. They will even play on the iPad/iPod. Test the mobile video sample to the right to see the quality on any platform.

Attached to Online Obituary for 13 months (cloud hosting

This is the longest amount of time a video is left online with any company without additional cost to either the funeral home or the family.
13 months allows friends and family to view the video during at least 1 years' worth of anniversaries.
Upon special family request we will leave a video online forever at no additional charge, but this is only on special request to keep costs down.

Download and burn as many times as you want, no extra charge
Lifetime archives of every photo your funeral home has sent and every video created

No need to worry about trying to house all that data yourself. We keep a copy of all the re-touched images so that if the family needs them, for any reason, in the future you can just contact us and we will get them to you. If 2-3-4 years down the road a grandchild would like a copy of the video, no problem, we will get that to you as well. All at no additional charge.

Video brochures

We provide your funeral home with brochures that can be put in the first call folder or handed out at the funeral home that explains the video process, why they should do a video and tips on gathering photos for a video. These brochures are solely branded to your funeral home. A copy of the brochure (before branding on the back) can be viewed here.

Action buttons on online videos

Online videos that we produce will now prompt the user to action. Buttons at the end of the video will be available to Sign the Guestbook, Send a Private Message, Send Flowers, Order a Copy of the Video, etc. The choice of actions is up to your funeral home.